So when I snagged a pair of bright green jeans from
Forever21
, I was kind of worried about how I'd actually pull them off. Color blocking is huge and all, but like most of us I'm still learning how to mix and match. In other words, I didn't have a clue! But, shoot, for $15.50 I was ready to take the risk!
And let me just pause for a moment so I can digress. People seem to get it REALLY twisted when it comes to where I fall in the fashion world. If I've said it once, I've said it a MILLION times, "I'm trendy, not a trendsetter." I like what I like, but I can't tell you what you should and shouldn't like.
I'm not a fashion expert. I don't size people up when I meet them. I don't think about what I could/would do to make YOU over. To be honest, I'm usually too focused on my next Forever21 haul! ha ha! I don't know about upcoming trends. I snag whatever is on the rack, like everybody else.
I read People Style Watch magazine, and I take note of the outfits worn by a few online celebs, but that's it. I copy, A LOT, and you should too!! I always try to put my own spin on a look, but dammit if you see something cute you like on somebody else, why not duplicate the look? I don't know jack squat about anything high end or couture, and I don't know jack squat about "rules" of fashion. I just like what i like and I wear it. Hopefully, you all like it too and keep reading and watching!
Okay, back to the green jeans! Aren't they cute???
My top is also from Forever21, and the shoes are from
My Favorite Store for Cheapo Shoes
.
Are you Dimes into the colored jeans trend?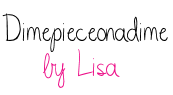 Tweet
Pin It